Welcome to the Ardsley Park, Savannah, GA homes and real estate portal, your single stop to find a home in Ardsley Park. Here you can search every available home for sale in Ardsley Park. The number of homes changes daily, so be sure to check back often!


Click here to Search ALL Ardsley Park, Savannah, GA Homes for Sale
Ardsley Park is in the very heart of all Savannah has to offer. The location is terrific: close to downtown and the Landmark Historic District, minutes to hospitals and medical offices, a short distance to Savannah's shopping malls, and a convenient point of origin for a drive to the beach at Tybee Island.
The Savannah Chamber refers to Ardsley Park as "one of the cities' hottest neighorhoods favored by young professionals and families." The neighborhood has been named by Savannah Magazine as "Best Neighborhood to Live In." An active community association offers plenty of opportunities to get to know your neighbors.

To find out more about Ardsley Park Homes, or to get in touch, please click here.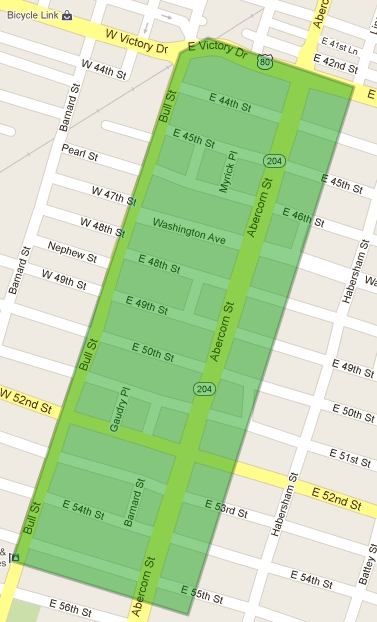 Google Map: (approx) Ardsley Park Boundaries


What's your Ardsley Park home worth? Request additional information about selling your Ardsley Park. We don't just market your home, we market your home to sell.